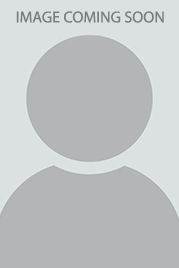 Casey Murdock, DMD
Dr. Murdock grew up in southeast Idaho, and is the middle child of 4 other siblings. The proud son of a blue-collar mechanic, Dr. Murdock was the first in his immediate family to attend college. His parents instilled in him a strong work ethic and a desire to excel at whatever task he chose to accept. He and his lovely wife are the very proud parents of four awesome kids! They moved to Billings in 2008, taking over management of a well-respected practice in the Heights.
Dr. Murdock enjoys spending time with his family. He and his family can be found having fun at kids' sports events with Shepherd schools, riding dirt bikes, camping, visiting Grandma, Grandpa, and cousins in Idaho; and exploring the outdoors. He and his family feel blessed to live in such a beautiful part of the country. They are proud Americans and enjoy being a part of the Billings and Shepherd communities, as this has truly become "Home" for the Murdocks.
Dr. Murdock attended Idaho State University, earning his Bachelors of Science in Zoology degree in 2004 in southeast Idaho. Then, he and his young family moved to Cleveland, Ohio, where he attended Case School of Dental Medicine, earning his Doctor of Dental Medicine degree in 2008. They moved to Billings directly after Dr. Murdock graduated. Dr. Murdock thoroughly enjoys private practice, and enjoys coming to his office every morning, as he always looks forward to meeting, treating, and serving his patients daily.
Dr. Murdock also strives to achieve Clinical Excellence through Education by demonstrating dedication and passion in pursuit of the very highest quality dentistry, and in his quest to maintain continued levels of uncompromised excellence.
Advanced Education in Aesthetic and Restorative Dentistry
David Hornbrook Functional Anterior Aesthetics Program – 2012
Continued Leadership and involvement in the field of CAD/CAM Dentistry
Distinguished member of the CerecDoctors.com Mentor Group since 2015
Committed to excellence by pursuing advanced dental education at SPEAR EDUCATION and a SPEAR faculty member since 2015