Meet Our Team
Our friendly team of dental professionals are dedicated to providing comfortable, comprehensive dental care to patients of all ages. When you visit Murdock Family Dentistry, we take the time to get to know you and ensure that you feel comfortable and relaxed in our office. We want to communicate well with you to ensure that your experience in our office meet the highest standards of quality and service. Please call us today at 406-259-0110 to learn more about our dental services and to schedule your appointment with our caring dentist in Billings, Montana.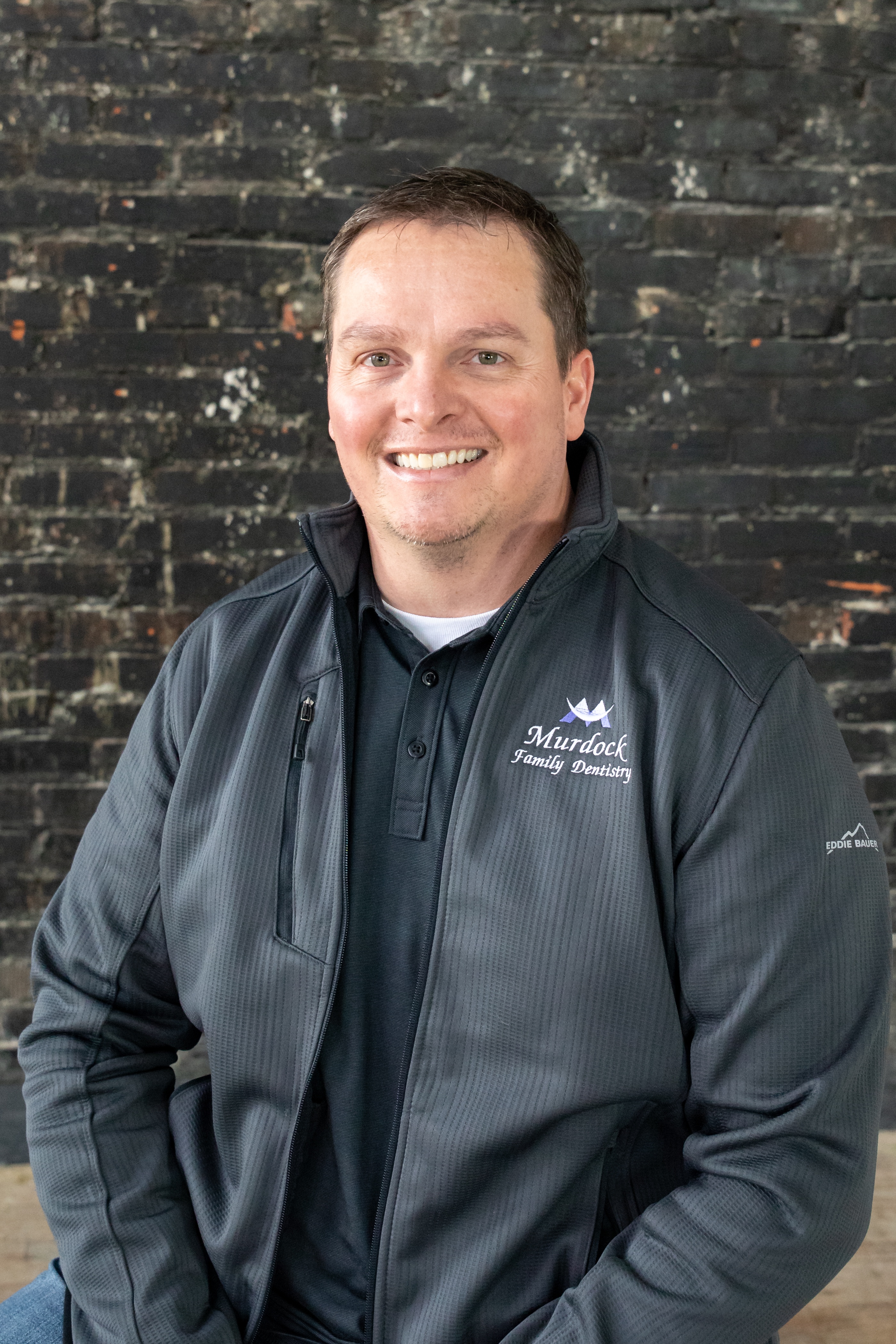 Casey Murdock, DMD
Dr. Murdock grew up in southeast Idaho, and is the middle child of 4 other siblings. The proud son of a blue-collar mechanic, Dr. Murdock was the first in his immediate family to attend college. His parents instilled in him a strong work ethic and a desire to excel at whatever task he chose to accept. He and his lovely wife are the very proud parents of four awesome kids! They moved to Billings in 2008, taking over management of a well-respected practice in the Heights.
Dr. Murdock enjoys spending time with his family. He and his family can be found having fun at kids' sports events with Shepherd schools, riding dirt bikes, camping, visiting Grandma, Grandpa, and cousins in Idaho; and exploring the outdoors. He and his family feel blessed to live in such a beautiful part of the country. They are proud Americans and enjoy being a part of the Billings and Shepherd communities, as this has truly become "Home" for the Murdocks.
Dr. Murdock attended Idaho State University, earning his Bachelors of Science in Zoology degree in 2004 in southeast Idaho. Then, he and his young family moved to Cleveland, Ohio, where he attended Case School of Dental Medicine, earning his Doctor of Dental Medicine degree in 2008. They moved to Billings directly after Dr. Murdock graduated. Dr. Murdock thoroughly enjoys private practice, and enjoys coming to his office every morning, as he always looks forward to meeting, treating, and serving his patients daily.
Dr. Murdock also strives to achieve Clinical Excellence through Education by demonstrating dedication and passion in pursuit of the very highest quality dentistry, and in his quest to maintain continued levels of uncompromised excellence.
Advanced Education in Aesthetic and Restorative Dentistry
David Hornbrook Functional Anterior Aesthetics Program – 2012
Continued Leadership and involvement in the field of CAD/CAM Dentistry
Distinguished member of the CerecDoctors.com Mentor Group since 2015
Committed to excellence by pursuing advanced dental education at SPEAR EDUCATION and a SPEAR faculty member since 2015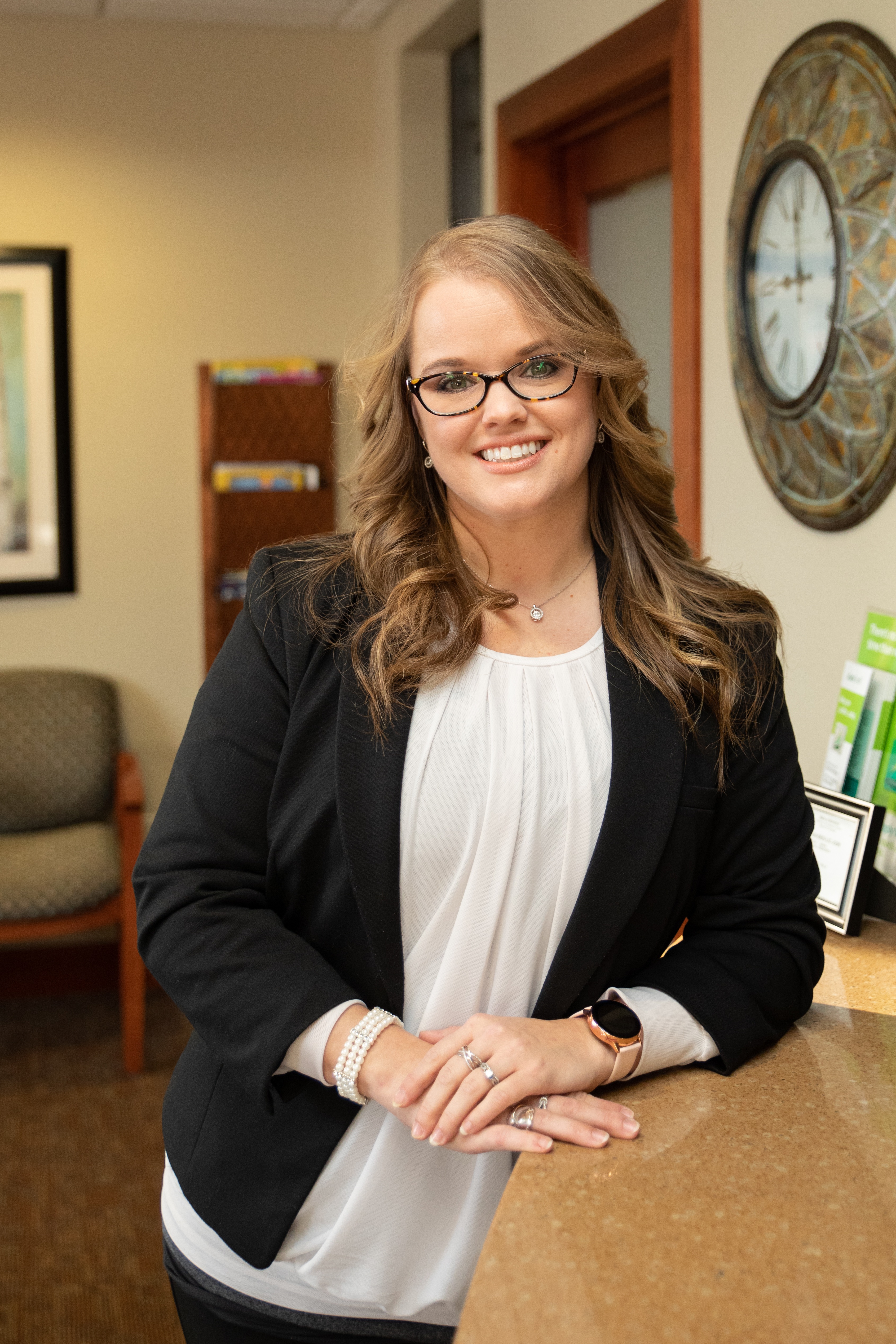 Tiffany – Practice Administrator
Tiffany is a Billings native, graduating from Skyview High School in 2003. She attended Colorado Northwestern Community College for Small Business Management and has been with our team since October 2011. Tiffany contributes to our practice in many ways. As a patient advocate and hospitality professional, it is her goal to help our patients feel comfortable at every visit and help them understand their treatment options. She also works hard to keep our team positive so that we can reach our goals as a practice, and continue providing our patients with excellent care. She absolutely loves dentistry and the opportunities she has as a practice manager. Tiffany hopes to continue to enhance her knowledge and build meaningful relationships with her patients, as well as within the local dental community.
Tiffany is very dedicated to her career in dentistry. She is a member of the American Association of Dental Office Management (AADOM), and is the Chapter President of the Yellowstone Valley, Montana, AADOM Chapter. Tiffany has a firm belief in continuing education and has worked hard in advancing her career in dentistry. In 2019, she achieved her Fellowship (FAADOM) with AADOM. In September 2021 she earned her Mastership (MAADOM) and she is on track to earn her Diplomat designation; which is the highest level of distinction with AADOM. Tiffany was also awarded the "Practice Administrator of Distinction Award" in September 2020.
Tiffany is married with 2 small children that keep her very busy at home. Outside of the office, Tiffany and her family enjoy cooking fun foods from their home garden, camping, event planning and are avid Montana State Bobcat Football fans.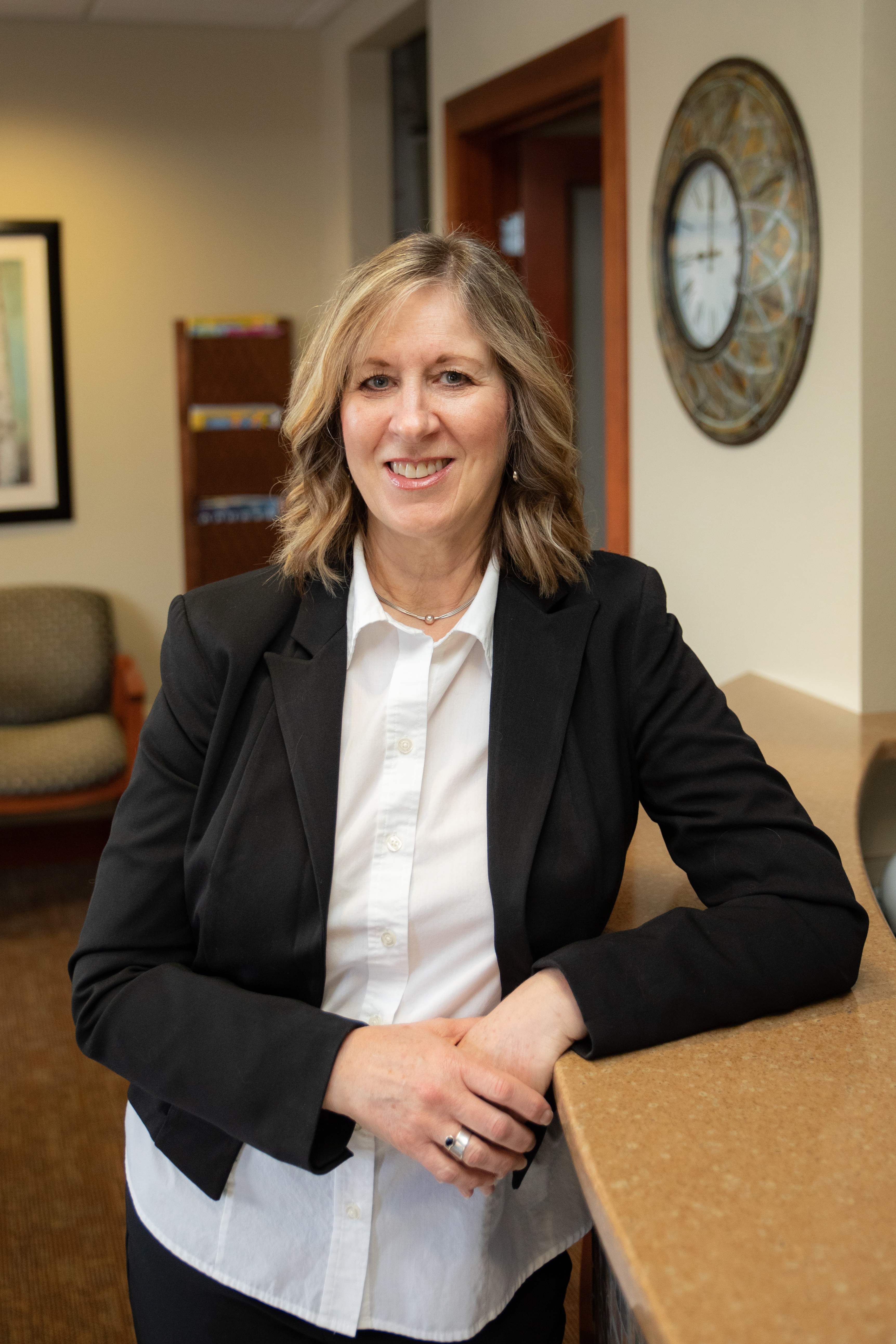 Sharleen – Insurance and Financial Coordinator
Sharleen joined our team in February 2018 and has been a wonderful addition. A Billings native, she graduated from Senior High and attended Montana State University. Sharleen has been in the dental field since 2000 and enjoys getting to know our patients. Sharleen enjoys working with a great team that puts the patients needs first. She does an outstanding job helping our patients understand their dental benefits and feel comfortable in our office.
Sharleen and her husband, Don, have a fur baby named Sienna. In her spare time, she enjoys scuba diving, golf, baking and reading.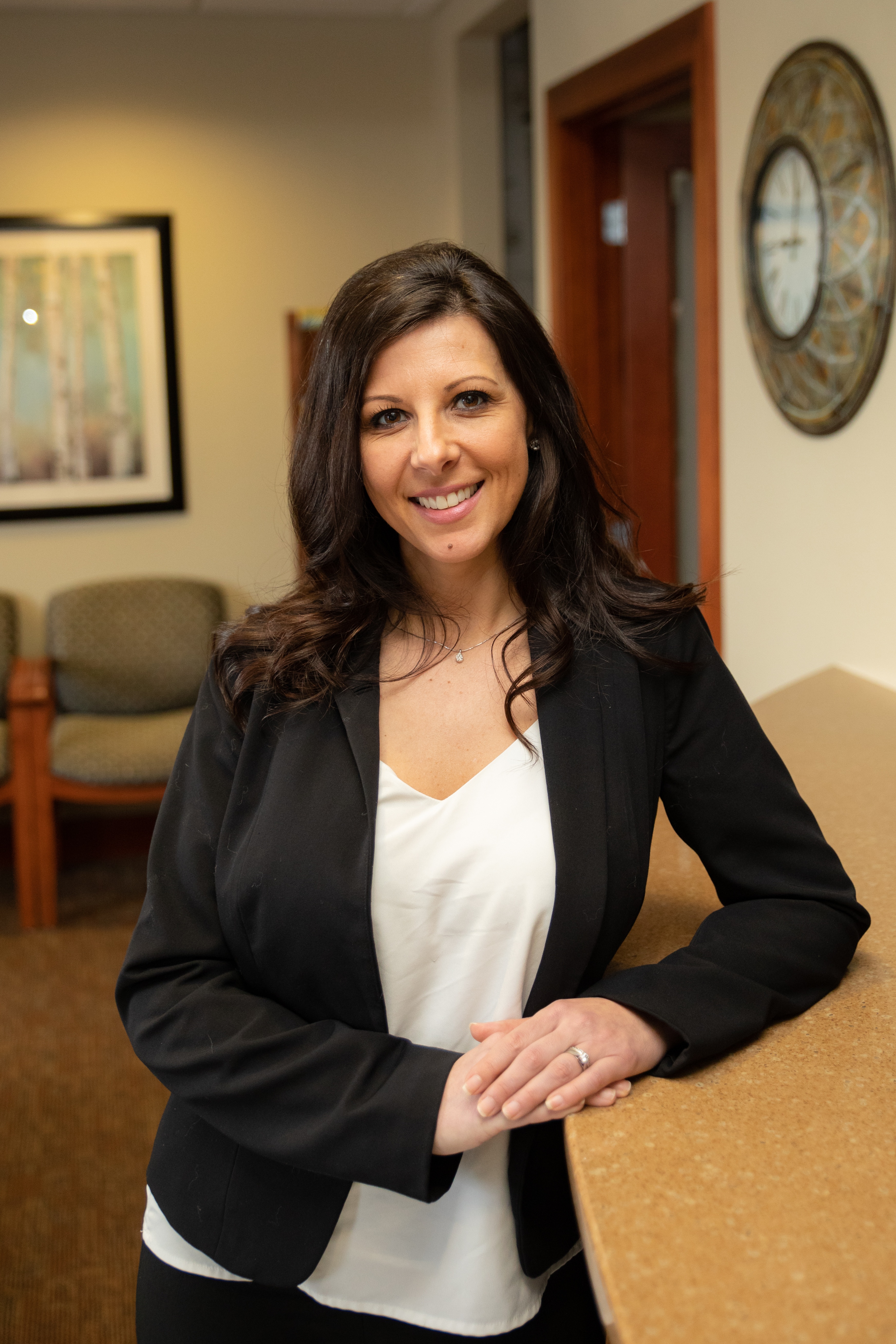 Lisa – Appointment and Patient Care Coordinator
Lisa is originally from Michigan and moved to Billings with her family in 2017. She has been with our practice since 2019 and has learned a lot about dentistry. Lisa helps guide our patients through their appointments and takes pride in providing a comfortable environment for our patients. Lisa is and is keen on being sure that we all have a fun time in the practice.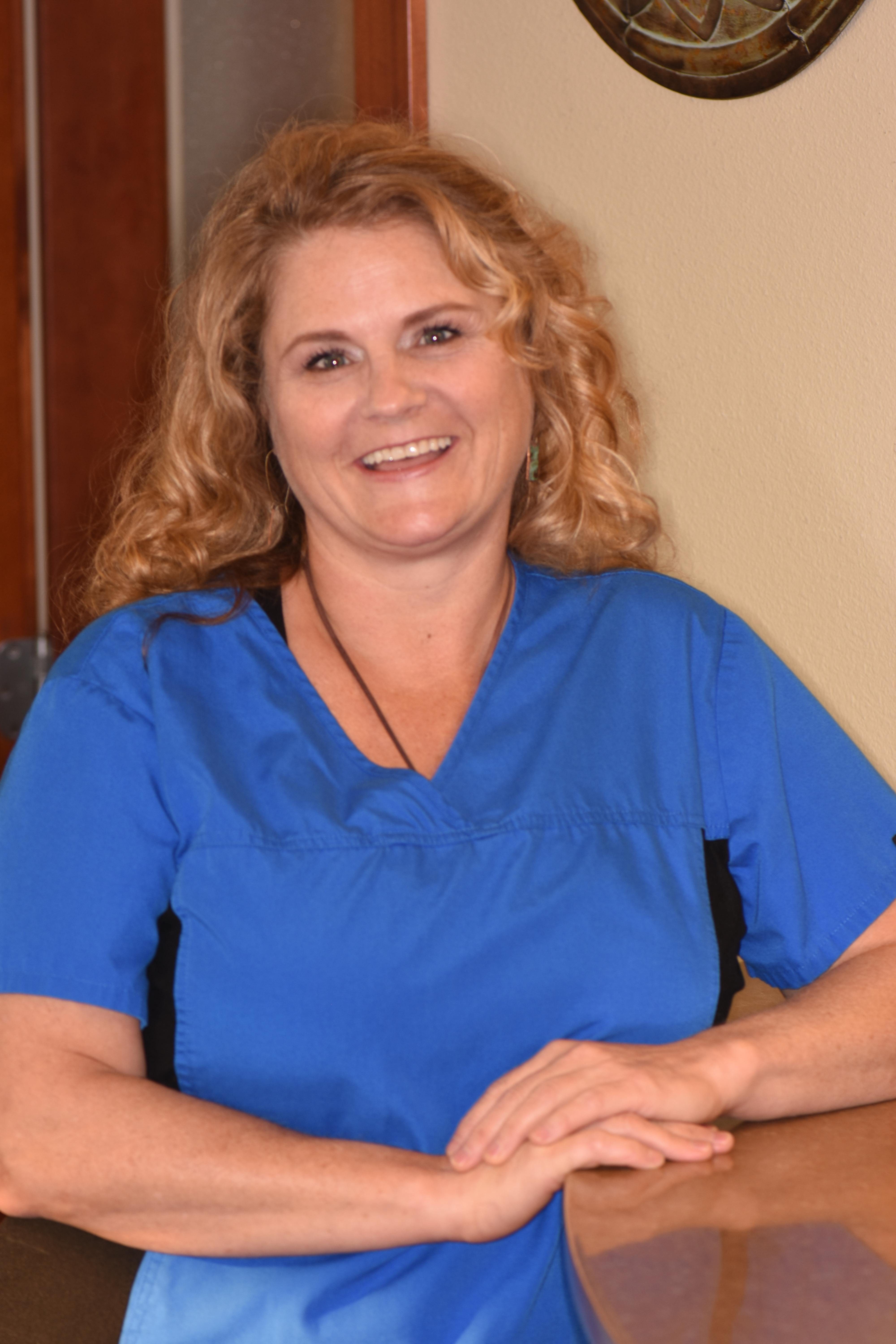 Tina – Dental Hygienist
Bio coming soon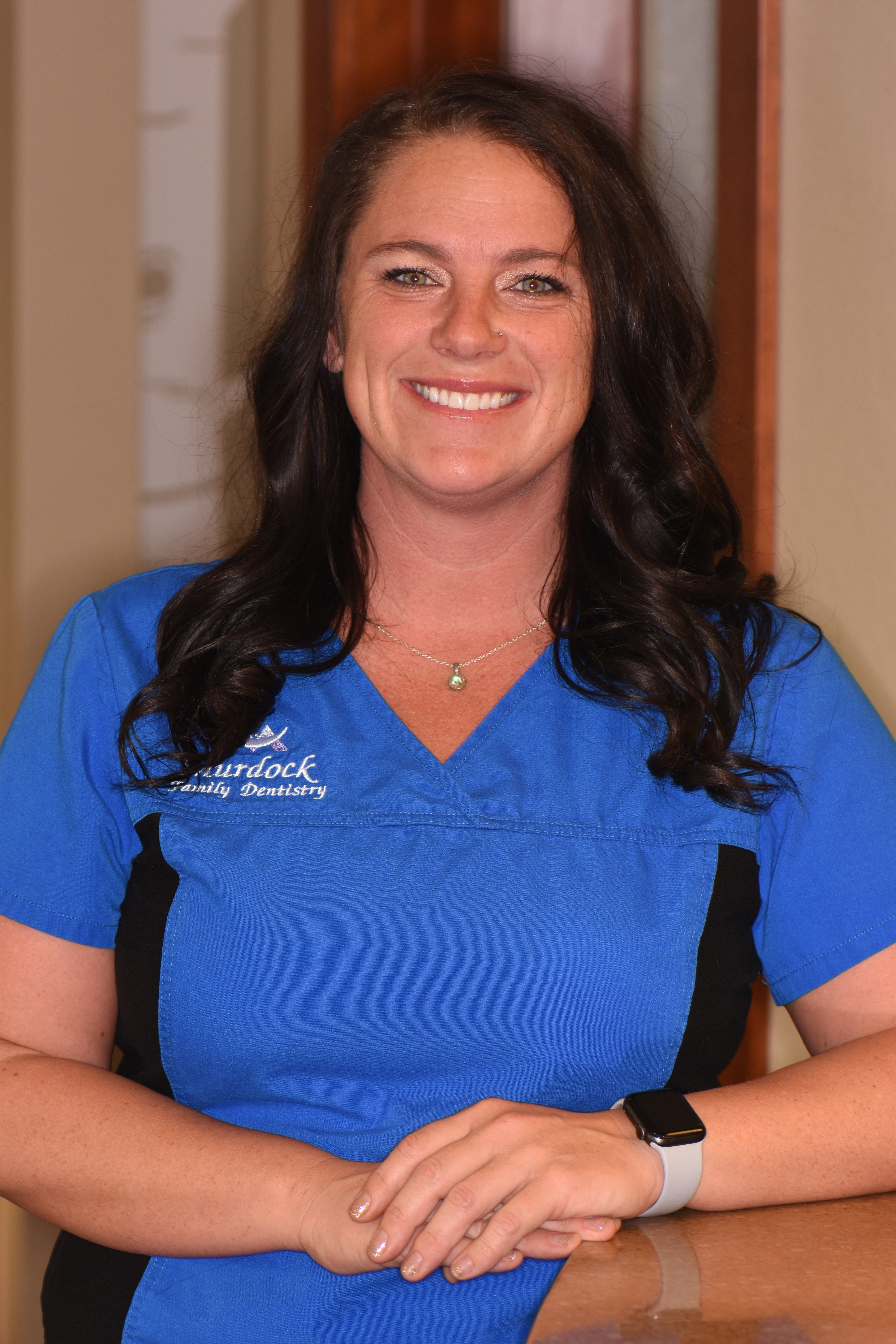 Christie – Dental Assistant
Bio coming soon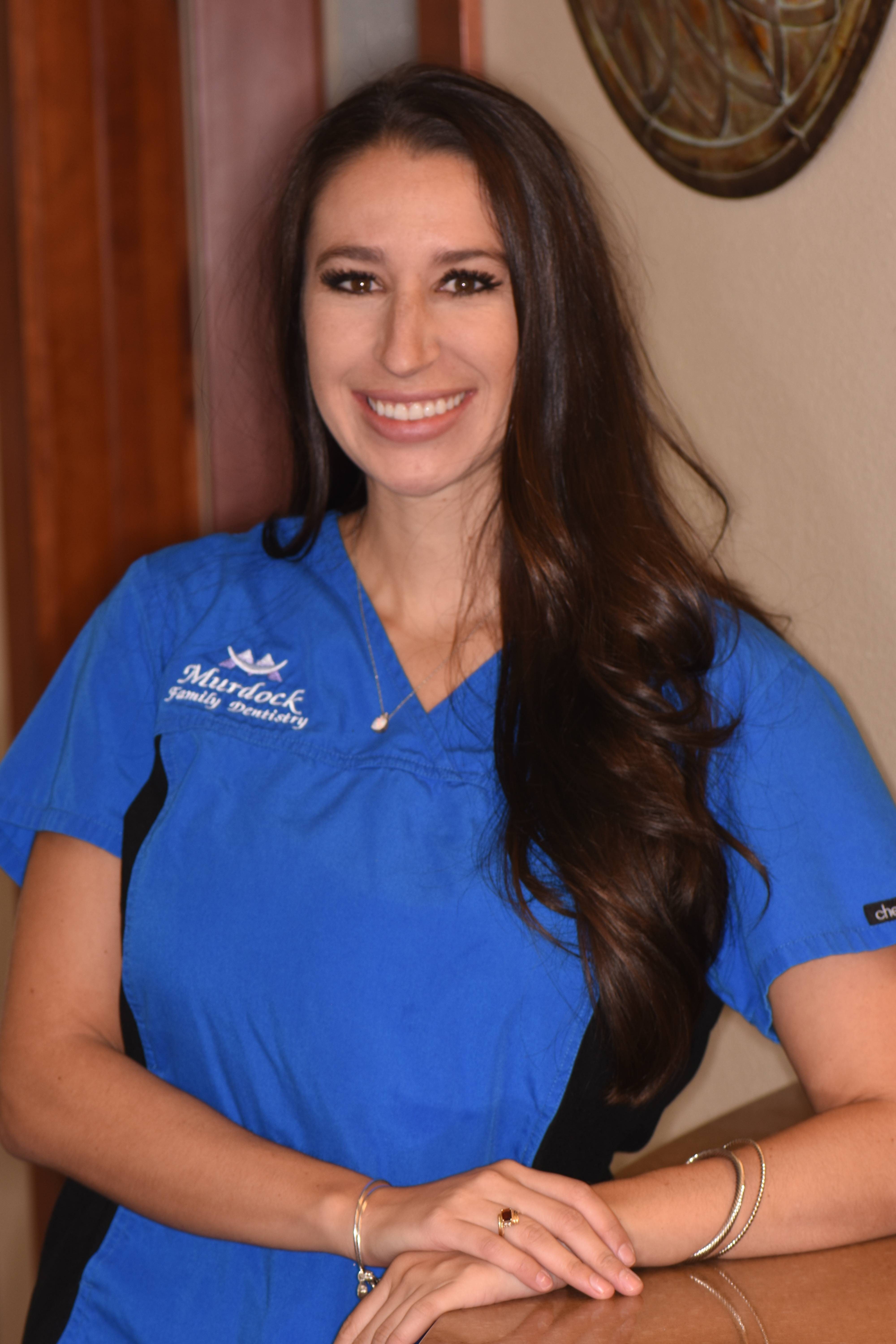 Amberly – Dental Assistant
Bio coming soon