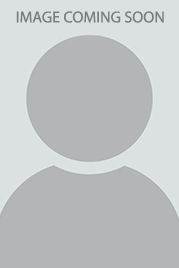 Casey Murdock, DMD
Dr. Murdock grew up in southeast Idaho, and is the middle child of 4 other siblings. The proud son of a blue-collar mechanic, Dr. Murdock was the first in his immediate family to attend college. His parents instilled in him a strong work ethic and a desire to excel at whatever task he chose to accept. He and his lovely wife are the very proud parents of four awesome kids! They moved to Billings in 2008, taking over management of a well-respected practice in the Heights.
Dr. Murdock enjoys spending time with his family. He and his family can be found having fun at kids' sports events with Shepherd schools, riding dirt bikes, camping, visiting Grandma, Grandpa, and cousins in Idaho; and exploring the outdoors. He and his family feel blessed to live in such a beautiful part of the country. They are proud Americans and enjoy being a part of the Billings and Shepherd communities, as this has truly become "Home" for the Murdocks.
Dr. Murdock attended Idaho State University, earning his Bachelors of Science in Zoology degree in 2004 in southeast Idaho. Then, he and his young family moved to Cleveland, Ohio, where he attended Case School of Dental Medicine, earning his Doctor of Dental Medicine degree in 2008. They moved to Billings directly after Dr. Murdock graduated. Dr. Murdock thoroughly enjoys private practice, and enjoys coming to his office every morning, as he always looks forward to meeting, treating, and serving his patients daily.
Dr. Murdock also strives to achieve Clinical Excellence through Education by demonstrating dedication and passion in pursuit of the very highest quality dentistry, and in his quest to maintain continued levels of uncompromised excellence.
Advanced Education in Aesthetic and Restorative Dentistry
David Hornbrook Functional Anterior Aesthetics Program – 2012
Continued Leadership and involvement in the field of CAD/CAM Dentistry
Distinguished member of the CerecDoctors.com Mentor Group since 2015
Committed to excellence by pursuing advanced dental education at SPEAR EDUCATION and a SPEAR faculty member since 2015
Meet Our Team
Our friendly team of dental professionals are dedicated to providing comfortable, comprehensive dental care to patients of all ages. When you visit Murdock Family Dentistry, we take the time to get to know you and ensure that you feel comfortable and relaxed in our office. We want to communicate well with you to ensure that your treatments meet the highest standards of quality and service. Please call us today at 406-259-0110 to learn more about our dental services and to schedule your appointment with our caring dentist in Billings, Montana.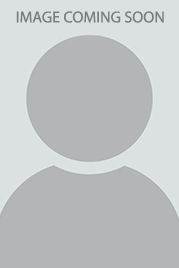 Tiffany – Practice Administrator
Tiffany graduated from Skyview High School in Billings in 2003, and attended Colorado Northwestern Community College, and earned a degree in Small Business Management. She has been with our team since October 2011. Tiffany's favorite parts of our practice are our amazing team and patients. She loves that our team is her family away from home, and enjoys getting to know our patients and their families; and the smiles we bring them as they go through their treatments.
Tiffany contributes to our practice in many ways. As a patient advocate and hospitality professional, it is her goal to help our patients feel comfortable and help them understand their treatment options. She also works hard to keep our team positive so that we can reach our goals as a practice, and continue providing our patients with excellent care. She absolutely loves dentistry and the opportunities she has as a practice manager. Tiffany hopes to continue to enhance her knowledge and build meaningful relationships with her patients, as well as within the local dental community.
Tiffany is the president of the local chapter of the American Association of Dental Office Managers (AADOM), and started the Yellowstone Valley, Montana, AADOM chapter in 2016. She is currently working towards achieving a Fellowship with AADOM.
Tiffany marred her husband Shawn in June 2011. They welcomed their son, Liam, in September 2013 and their daughter Kinsey in July 2017. Outside of the office, Tiffany's hobbies include cooking fun foods from their home garden and event planning. She was on the committee for the 9th District Dental Society, and has helped plan and host the annual midwinter dental meeting for 4 years. She also enjoys planning and hosting private events, such as birthdays, baby showers, and bridal showers.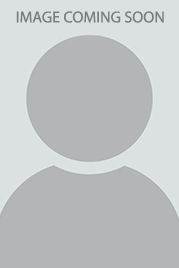 Valentina – Administrative Assistant
Valentina is originally from Buckeye, AZ, and lived in Bozeman, Montana for 5 years while attending school. She moved to Billings to pursue and educational career, but began working at a dental office and decided to remain in the dental field and advance her career there. Valentina has a Bachelor's degree of Health Enhancement with a minor in Coaching from Montana State University-Bozeman. She coached fastpitch softball at Bozeman High School for 3 years, and has been with our team since April 2017.
Valentina loves getting to work with a great team, and works hard coordinating patient care – scheduling patients, processing insurance claims, and helping patients understand their dental benefits.
Valentina and her fiancé Nick are planning their wedding in March 2018 in Arizona. Outside of the office, she enjoys hunting, fishing, bow fishing, and coed softball.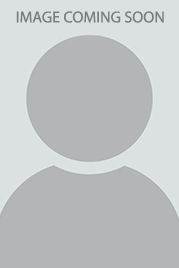 Janaya – Dental Assistant
Janaya is originally from Laurel, Montana, and has lived in Montana her entire life. She graduated from the Academy of Dental Assisting in Billings, Montana, in 2008, and did 2 years of Special Education at MSUB. She has been with our team since December of 2008. Her favorite part of our practice is being part of a team that feels like family, and that has morals and goals to treat each of our patients like family as well. She works hard to help educate patients on how to achieve good oral health, reach their smile goals, and make informed decisions about their dental health. Janaya loves dentistry, and at the end of the day feels like she made a difference in the lives of her patients.
Janaya and her husband Kurtis married in 2011. They welcomed their daughter, Kennedy, in 2013 and their son, Kamdyn, in 2016. Janaya enjoys spending time outdoors with her family and their dogs, and has recently learned how to golf.
"Your work is going to fill a large part of your life, and the only way to be truly satisfied is to do what you believe is great work. And the only way to do great work is to love what you do." – Steve Jobs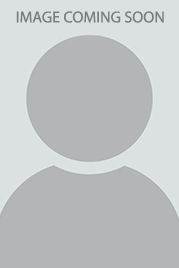 Roxann – Dental Hygienist
Roxann has been with our team since April 2010. She has a degree in Environmental Biology, as well as a Bachelor of Science degree in dental hygiene from Sheridan, WY, and the University of Wyoming. Roxann is a Wyoming girl at heart but has family all over Montana.
Roxann has been practicing as a dental hygienist for almost 15 years. She enjoys working with all ages of patients, from young children on up! She works hard to keep her team's "engine oiled and running smoothly" so that they can continue to work well together, and is gentle, honest, and thorough with her patients.
Roxann and her husband have several children who keep them busy with school and sports. She loves the outdoors, and her hobbies include fishing, camping, gardening, and (if she has time) stained glass and reading. She also loves reaping the benefits of her husband's fishing and hunting trips.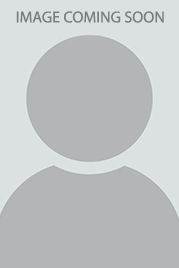 Elinne – Dental Hygienist
Elinne attended school in Powell, WY, for music, and then moved to Seattle to study dental hygiene. She graduated from Lake Washington and then from OITU Oregon with a Bachelor of Science degree in dental hygiene and business. She worked as a dental assistant from 1998-2003, and as a dental hygienist from 2003 to the present. Elinne joined our team at Murdock Family Dentistry in 2017. She loves the wonderful people she gets to work with, and their enthusiasm for dentistry and taking care of their patients. Elinne is a great addition to our team, and has a very caring nature, especially when it comes to helping her patients feel comfortable.
Outside of the office, Elinne enjoys hiking, skiing, ATVS, music festivals, and travelling. Elinne is originally from Hobson, Montana, and grew up ranching with cattle and sheep and enjoying the outdoors. Her family owns a ranch under the Twin Sisters in the Little Belt Mountains.